Sponsor Donor Meet
The 3rd of September, 2017 was landmark day in the life of our NIRMAAN program. It was truly a joyful & emotional time as some of the sponsors of our children were able to spend time in fellowship with their children.
This was a day that truly highlighted our commitment to best practices.  It was a time when sponsors were able to meet their children personally as well as be updated on every aspect of our program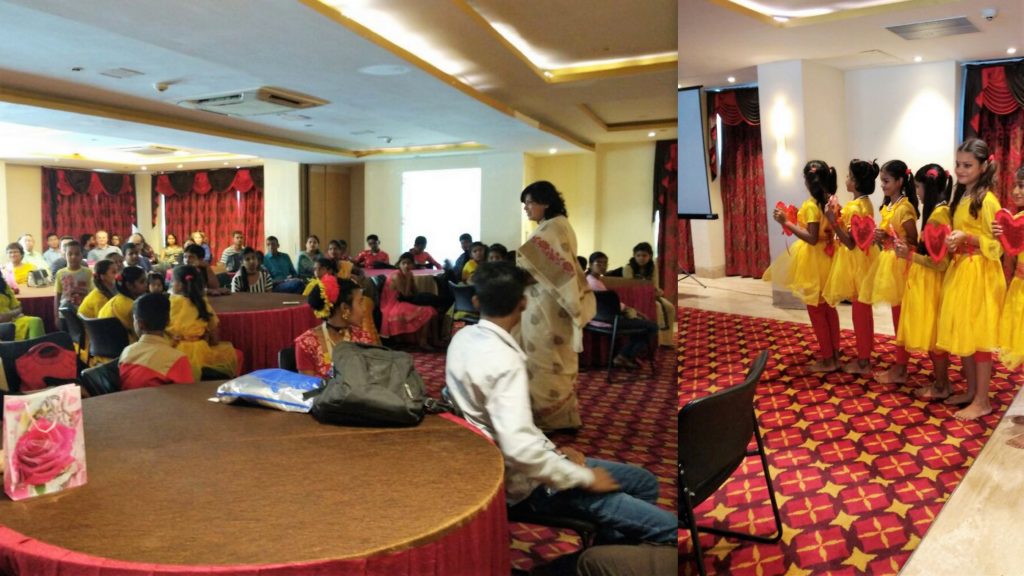 Enhancing Computer Proficiency 
The primary focus of our computer training program is to try & help underprivileged children be able to keep abreast with their computer skills in order that they can compete with the very best.
When Trisha Haldar first joined the program she did not know anything about computers & feared that she would not be able to understand anything in this subject. Today she is the topper in her school when it comes to computer science. She loves learning more & more about computers & desires to become a computer engineer someday.